CREATE YOUR BALANCE
Be balanced physically, mentally & emotionally. Be still, meditate & set your intention. Take care of the most important person. YOU.
OUR PRODUCTS
Our products have all been carefully selected to help you become the best version you can be. Ranging from fitness tools like our balance pads to accessories. Lai Life Products go through a rigorous process to ensure high quality and long lasting satisfaction. Our staple product which is the balance pad has been tested to be non-toxic made out of TPE foam.
ABOUT US
Lai Life Products are founded upon the principles of integrity, discipline and passion. We strongly believe in taking action, being transparent, finding high quality products and remaining consistent. We aim to continuously learn and remain curious as a company to enhance the quality of life for both our employees and our consumers.
LEARN MORE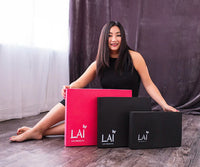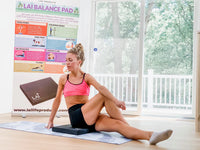 OUR MISSION
Lai Life Products aims to help your journey in creating the right balance in life by providing you tools that make life a little easier to handle. We are passionate about leading a happy, healthy lifestyle and contributing to the overall good. We strive to provide the best products and services that reflects optimism that can not only influence your lifestyle, but also your outlook in life.
LEARN MORE